You might have heard Walt Disney World announced a new Fantasyland back in September.
Back then they released this painting: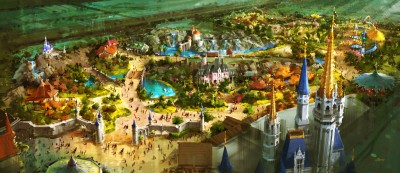 The Fantasyland Forest expansion will be complete in 2013 and feature mostly new Princess themed attractions, restaurants and character meet-and-greet areas.
Lost will be most of Mickey's Toontown Fair (including Mickey's house … odd) and the 20,000 Leagues Under the Sea: Submarine Voyage attraction that's been closed for over 15 years, anyway.
The most anticipated new attraction is Under the Sea: Journey of The Little Mermaid that will take you literally under the sea in an Omnimover system (like the Haunted Mansion) and be identical to the one being built right now out at Disney's California Adventure in Anaheim.
Recently I came across this model which is easier to decipher than the painting. Someone else (sadly, I don't remember who) has labelled the attractions and buildings:


To give you a better idea of the current layout, here's a map of the land as it stand now: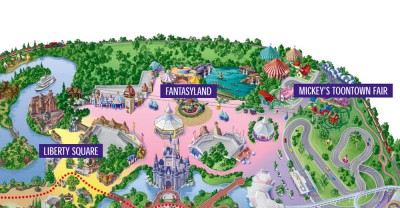 And here's a Google map photo: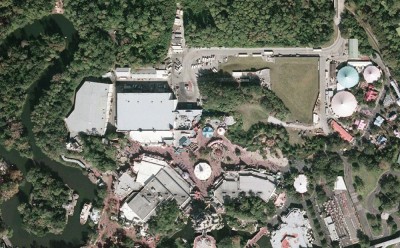 Overall I'm not terribly excited, but it can't be any worse than closing Mr Toad for the Winnie the Pooh ride.
UPDATE: Oddly Jim Hill has a story about this expansion today! For more artwork and tidbits, check out: "The WDW Resort is looking for a few dozen new Disney Princesses."
Tags: 2013, Disney, Fantasyland, Fantasyland Forest, JimHillMedia, Magic Kingdom, Orlando Sentinel, Walt Disney World