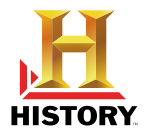 If you get the History Channel (I know it's called simply "History" now but it'd be weird to say "If you get History") watch Modern Marvels tonight.
The B&M Baked Bean factory in Portland – that's right down the road from our house – is going to be on it!
From the WGME website:
Burnham & Morrill Company has been in the canning business since 1867. In 1910, the business was moved to its current location on Casco Bay in Portland. On Thursday, March 11th the B&M Baked Beans factory will be featured on the History Channel's Modern Marvels. The show starts at 8pm.
We don't have cable, but maybe I'll download it on iTunes tomorrow.
Tonight? I think I'll need hot dogs and beans for supper …
Tags: B&M Baked Beans, East Deering, History Channel, Modern Marvels, Portland