Weird.
So in 1975 Walt Disney World revamped their Tomorrowland, adding some attraction named "Space Mountain" along with with the a people mover named, well, the "WEDWay PeopleMover". After the fancy refurbishment of Tomorrowland in 1994 it was renamed the "Tomorrowland Transit Authority" but little changed otherwise.
Apparently now it's going to be re-renamed to the "Tomorrowland Transit Authority PeopleMover" – "'PeopleMover' is Coming Back at Walt Disney World."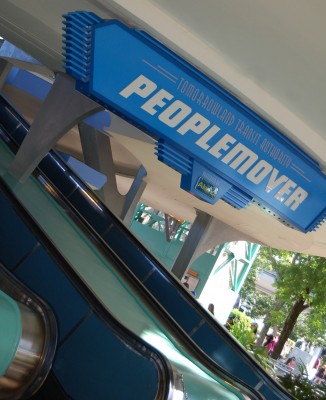 Also, to be a nitpick, this article is incorrect when it says the pollution-free linear induction motors were introduced at Disneyland in California in 1967. Disneyland's PeopleMover (which closed in 1995) used the propulsion system of rotating Goodyear tires.
Its sponsor?
Why Goodyear, of course.
Tags: Disney, Walt Disney World