This is the first I've heard of it, but apparently CNL Lifestyle Properties, the firm that owns the Mount Washington Hotel (as well as Sunday River and Sugarloaf) is trying to trademark the name "Mount Washington".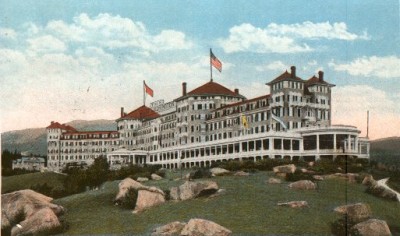 Here's the BusinessWeek blurb: "NH Mt. Washington Hotel owner amends trademark app."
Seems like an (wait for it, wait for it) … uphill battle!
Tags: BusinessWeek, CNL Lifestyle Properties, Mount Washington, Mount Washington Hotel, Sugarloaf, Sunday River, trademark