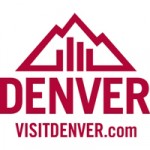 Liz is off today for Denver, and I'll follow in a few days – one of our friends we met in Dubai is getting married out there.
Along with the usual flights, hotels and rental cars I've been looking up fun facts about Denver. It's a fun way to get excited about the trip, and I get to learn something. I figured I could share some with you, because sharing is caring.
As you probably know Denver is about 5,280 feet above sea level – one mile high. In Denver's rarified air, golf balls go 10 percent farther. So do cocktails. Alcoholic drinks pack more of a punch than at sea level. The sun feels warmer, because you are closer to it and there is 25 percent less protection from the sun, so sunscreen is a must.
The Mile High City is also extremely dry, so it is a good idea to drink more water than usual. With less water vapor in the air at this altitude, the sky really is bluer in Colorado.