Those of you at home probably (hopefully) won't notice anything different, but the blog here is now optimized for smart phones, like my new iPhone.
This is what iPhone viewers see now: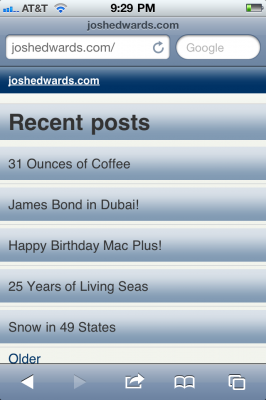 Pretty awesome, eh?
Let me know if you see any problems with the site (either real computer or phoney) over the next few days. Thanks!
Tags: iPhone, Uncategorized