This one is a half-percenter, but it's the kind of thing the internet loves, so here we go.
Last week I talked about the trailer for the new documentary Waking Sleeping Beauty about Disney animation's revival (see Waking Sleeping Beauty).
The image on the poster is old fashioned castle surrounded by dynamite and explosives with the plunger in the foreground: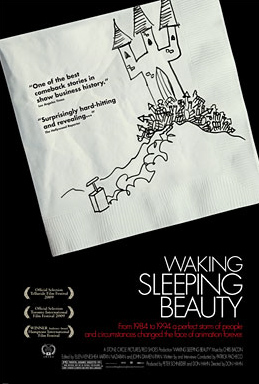 I knew I'd seen the image before, turns out it was a goofy sketch that co-director Kirk Wise drew during Beauty and the Beast of then Disney Studio head Jeffrey Katzenberg: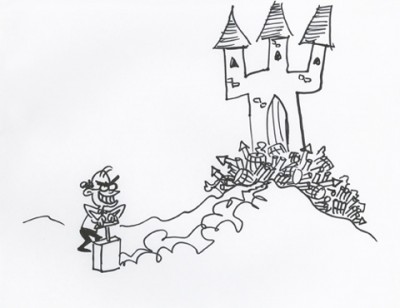 Interesting how they removed Katzenberg from the movie poster.
Not surprising, considering he runs DreamWorks Animation, Disney's main rival, but still, interesting.