I don't give a hoot about golf (much to the chagrin of my in-laws, no doubt) but I did see a clip of 21-year-old Irish phenomenon Rory McIlroy, who tied a record at the British Open today.
I also saw who sponsors him, Dubai's Jumeirah Hotels and Resorts (as seen in this clip from ESPN):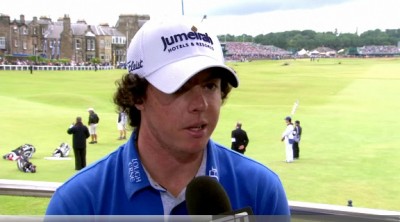 I guess he won the Dubai Desert Classic last year, as well. Huh.