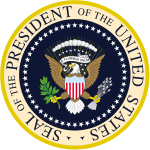 As you probably have heard, the 44th and current President of the United States Barack Obama is going to be in Portland, Maine tomorrow.
Today Liz stood in the rain for two hours to try and get tickets to his speech at the Expo but they sold out.
I still might go, just to get a glimpse of this epic man.