Yesterday the Disney Parks Blog released some concept art for the Disneyland Hotel Makeover. One of the centerpieces of the blog is the redesign for the pool that lies at the center of the hotel's three towers. Currently the pool is themed to Peter Pan characters. Soon it'll be a little bigger and splashier (excuse the pun):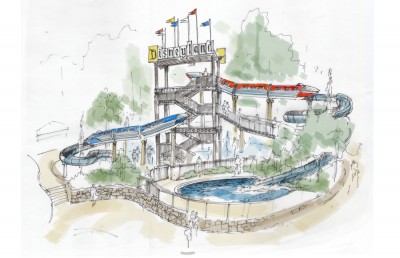 Showing my age, as soon as I saw this I thought, "But they just re-did the pool the year I moved to California!"
Which was in 1998.
Yeah, I guess it's time for a makeover, eh?