No, not the next movie (the currently titled "Bond 23" coming out November 9, 2012) but the next novel, coming out May 26, 2011.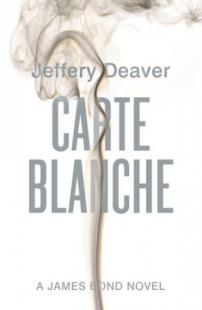 Just today publisher Simon & Schuster announced that Jeffery Deaver's contemporary-set James Bond novel will be titled "CARTE BLANCHE" and is set in Dubai!
Throws another monkeywrench into my whole James Bond vs. Mission: Impossible in Dubai debate (see James Bond in Dubai).