So I wrote to Keith Olbermann, Rachel Maddow and Jon Stewart after Richard L. Connor's apology for Ramadan coverage on September 11th.
After a week of not seeing anything, I gave up hope.
And then Stephen Colbert talked about it on "The Colbert Report" on Monday!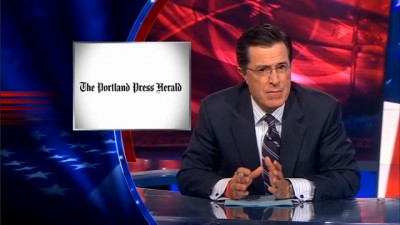 The clip starts at 1:27:
Tip/Wag – Chilean Miners, Portland Press Herald & Isa Blyth
The joke about ducks flying south and grandparents flying south is awesome: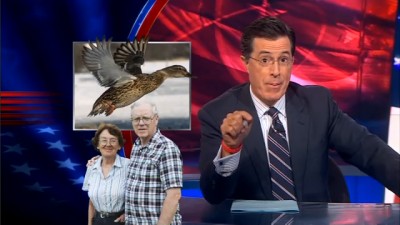 Go Colbert!