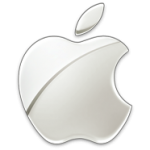 Did you see this the other day? "Apple now third-largest PC seller in U.S."
How about that?
Apparently after the last quarter, the numbers stand at:
24.3% – Hewlett-Packard
23.1% – Dell
10.6% – Apple
I'm sure neither HP or Dell are really shaking in their boots, but still, it's impressive from last year's 7-something %.