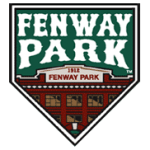 With the Red Sox on an almost two week trip to the West Coast this week Fenway Park, Boston's nonagenarian baseball stadium, is hosting an exhibition soccer game tomorrow – the Fenway Football Challenge.
The two teams playing are Sporting Clube de Portugal from the Portuguese Liga and Celtic FC of the Scottish Premier League.
So which team do you think Bostonians will root for – "Sporting" or "Celtic"?
Those poor Portuguese …